Hansoh's HS-20089 complements GSK's portfolio of gynaecologic cancer therapies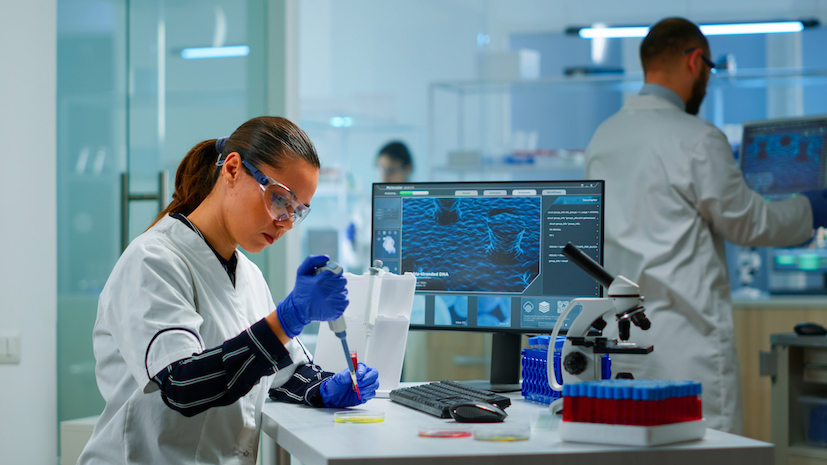 Image credit: shutterstock
British pharma firm GlaxoSmithKline (GSK) and Chinese biopharmaceutical company Hansoh Pharma have entered into an exclusive license agreement for HS-20089, a B7-H4 targeted antibody-drug conjugate (ADC) currently in phase I (NCT05263479) clinical trials in China. Under the agreement, GSK will obtain exclusive worldwide rights (excluding China's mainland, Hong Kong, Macau, and Taiwan) to progress development and commercialisation of HS-20089.
In addition to targeting the B7-H4 surface antigen, which is overexpressed in ovarian and endometrial cancers and is often associated with poor prognosis, HS-20089 utilises clinically validated ADC technologies such as a topoisomerase inhibitor (TOPOi) payload.1 TOPOi is a validated mechanism of action in approved anti-cancer medicines and a proven standard of care in the treatment of breast and ovarian cancers.
This agreement builds on GSK's strategic R&D focus on tumour-cell targeting modalities as well as expertise in gynaecologic cancers including a significant medical and commercial presence. HS-20089 complements GSK's oncology portfolio and strategic disease area focus, including potential future combinations. GSK plans to begin phase I trials outside of China in 2024.
Under the terms of this agreement, GSK will pay an $85 million upfront payment. In addition, Hansoh will be eligible to receive up to $1.485 billion in success-based milestones for HS-20089. Upon commercialisation of HS-20089, GSK will also pay tiered royalties on global net sales outside of China's mainland, Hong Kong, Macau, and Taiwan.
Sign up for the editor pick and get articles like this delivered right to your inbox.