The world's smallest oral irrigator, Oclean W1 launched on Amazon in the US for $79.99.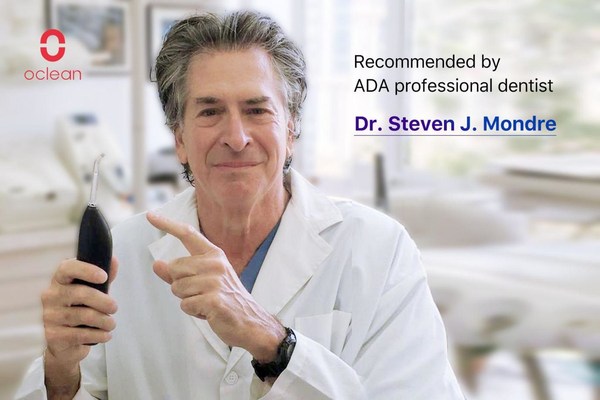 Image source: PR Newswire
China-based Oclean, a brand of Huami Corporation, is a technology company committed to improving oral care by delivering smart, high-quality products to meet the demands of today's sophisticated consumers. The company has recently launched the world's smallest and smartest oral irrigator, Oclean W1 on Amazon in the US for $79.99.
Smallest water flosser on the market, which means floss is not the only portable choice to clean your teeth.
Innovative working scheme combined with water and air cleaning, which offers protection and caring to teeth and gums while cleaning.
Supports the combination scheme of dental floss mode, gentle mode, gum massage mode and 6 more modes in the app to fulfill different demands.
People with dental issues will have difficulties in cleaning their teeth, Oclean smart oral irrigator will help them a lot in this.
Orthodontic patients may be using braces or other accessories for improving their smile, which may make it more difficult to clean their teeth.
Dental implant restoration patients need to take care of their teeth and gums around dental implants. They can use a dental flusher or oral irrigator for cleaning any tissue around the
Periodontal disease patients should consider using a combination of teeth flushing and brushing to clean their teeth completely.
Elderly people tend to encounter more oral health issues, for example, teeth loss, periodontal diseases, or dentures. Any parts of these dentures may accumulate food residue. Oclean smart oral irrigators will help them to clean and protect their teeth.
Sign up for the editor pick and get articles like this delivered right to your inbox.