The field of cell and gene therapy is a fast-moving, ever-changing landscape. Terumo Blood and Cell Technologies takes pride in leading the way with comprehensive manufacturing strategies, customized solutions and performance-focused products to help therapy innovators bring the next generation of cell and gene therapies within reach for more patients.
TERUMOBCT

Unlocking Potential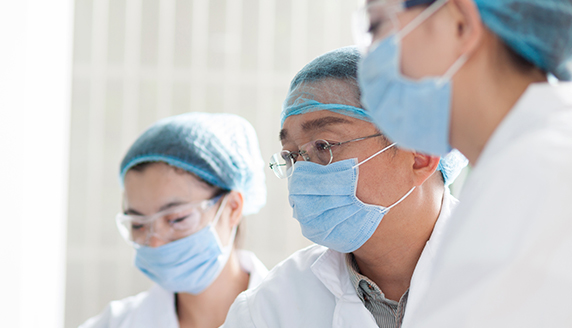 What could help you take your novel cell and gene therapy work to the next level?



Announcing the Advanced Therapy Manufacturing and Innovation (ATMI) Grant 2020.
Terumo Blood and Cell Technologies announces the launch of its ATMI Grant 2020 to accelerate advanced therapy manufacturing and development in Asia Pacific. The ATMI Grant 2020 will award up to USD $50,000 to principal investigators, scientists, researchers and clinicians exclusively from the Asia Pacific region to advance the translational research and process transfer, development, scale-up and automation of novel cell and gene therapy applications. In addition to the USD $50,000 grant, the winner will receive up to 12 disposable sets valued at USD $50,000 and one Quantum® Cell Expansion System for the duration of a one-year grant project.

Applicants can learn more at www.terumobct.com/atmi-grant where they can:
Review criteria and eligibility requirements
Download the application guide
Register for a pre-application webinar
Submit applications
Applications are now being accepted through 17 November 2020.

Get the ATMI Grant 2020 details today!
©2020 Terumo BCT, Inc. | All Rights Reserved | CG-QUAN-00020 | TERUMOBCT.COM
Terumo BCT, Inc., 10811 West Collins Avenue, Lakewood CO, 80215, USA, Phone: 303.231.4357
Sign up for the editor pick and get articles like this delivered right to your inbox.